🟢 For coaches & service providers!
The 5-step Funnel Revamp System to get 2-4 High Paying Clients in the next 21 days!
Build this asset once & let it get you high-paying clients on autopilot.💰
6-FIGURES WITH HYBRID FUNNELS
Get consistent sales on your offers.
Instantly fix your leaky funnel.
Automate client acquisition.
BONUS: Free Funnel Audit by Kreett
U̶s̶u̶a̶l̶l̶y̶ ̶$̶2̶9̶7̶  Only $19 NOW!
30-Day Money Back Guarantee
You want to get more clients for your coaching/ service-based business and make at least $20k a month out of it. 

you've probably only gotten bits and pieces of the "complete picture"
The strategies you're using aren't working anymore.
It's just TOO much work for a single person to handle.
And your funnel… urghh, it just doesn't seem to work! :/
I'm here to help you with that!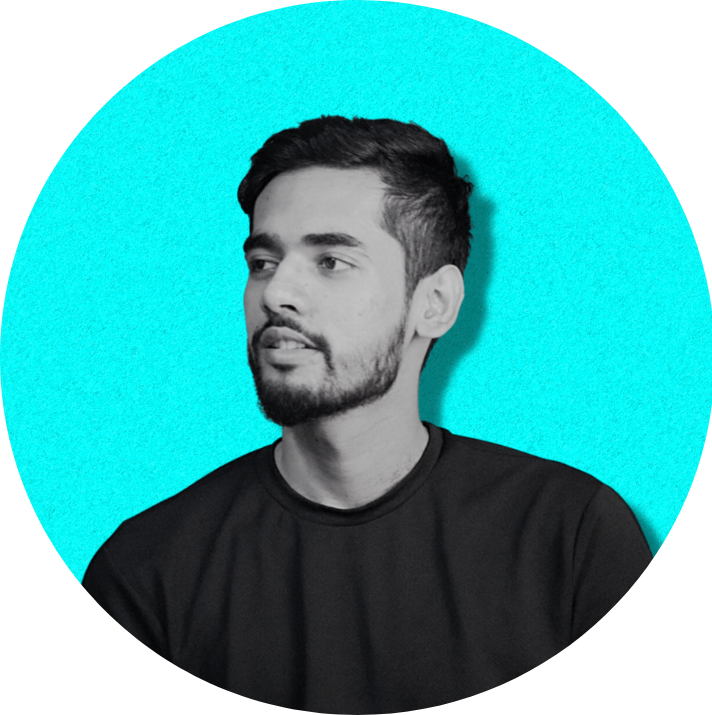 I've merged the easy & profitable way to "get it done".
 Introducing The Funnel Revamp System™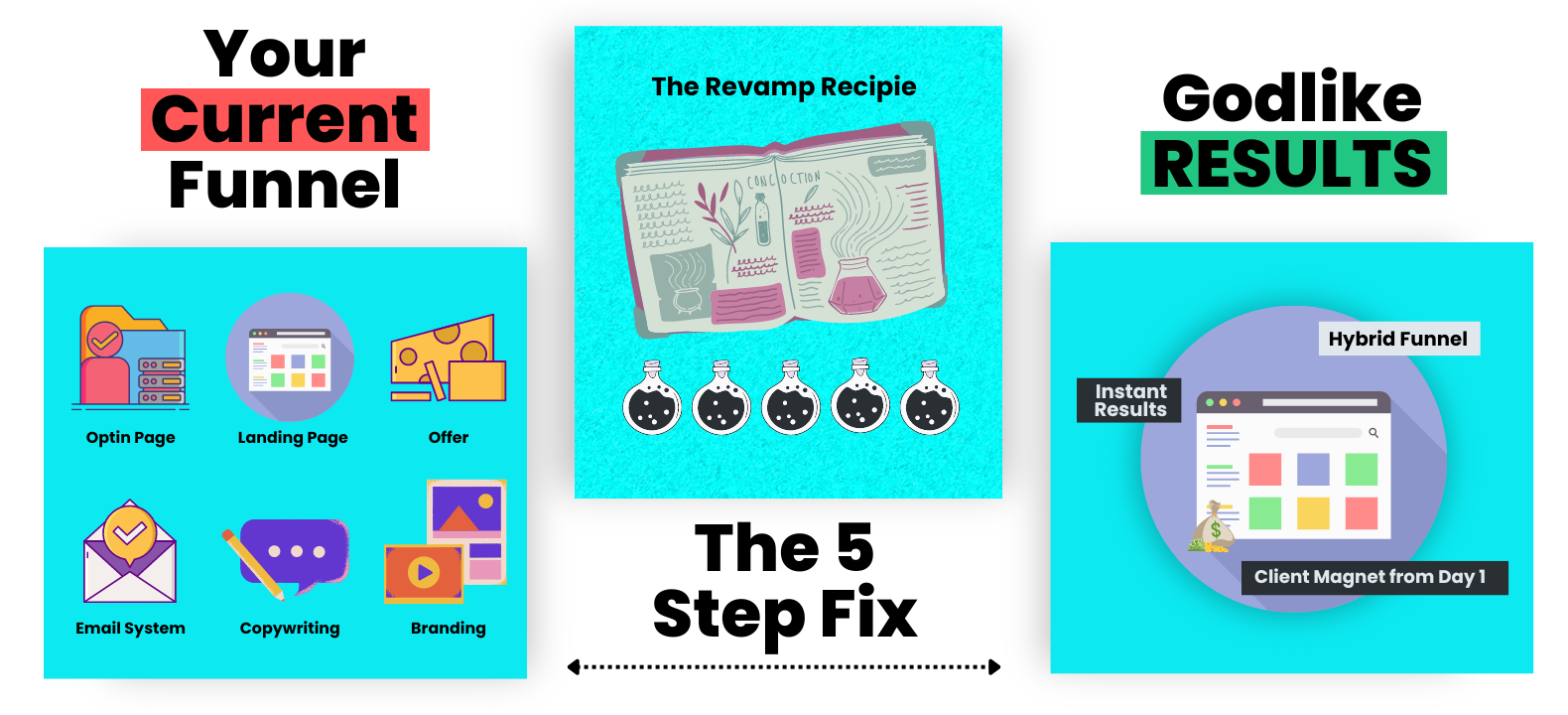 Understand what's costing you sales.
Fix your funnel & sell out your offers
Put your service business on autopilot
Be seen as the leader you're supposed to be
The whole plan is laid out for you, ready to be implemented. Ready to finally crush it.
Here's what the System is capable of. 💰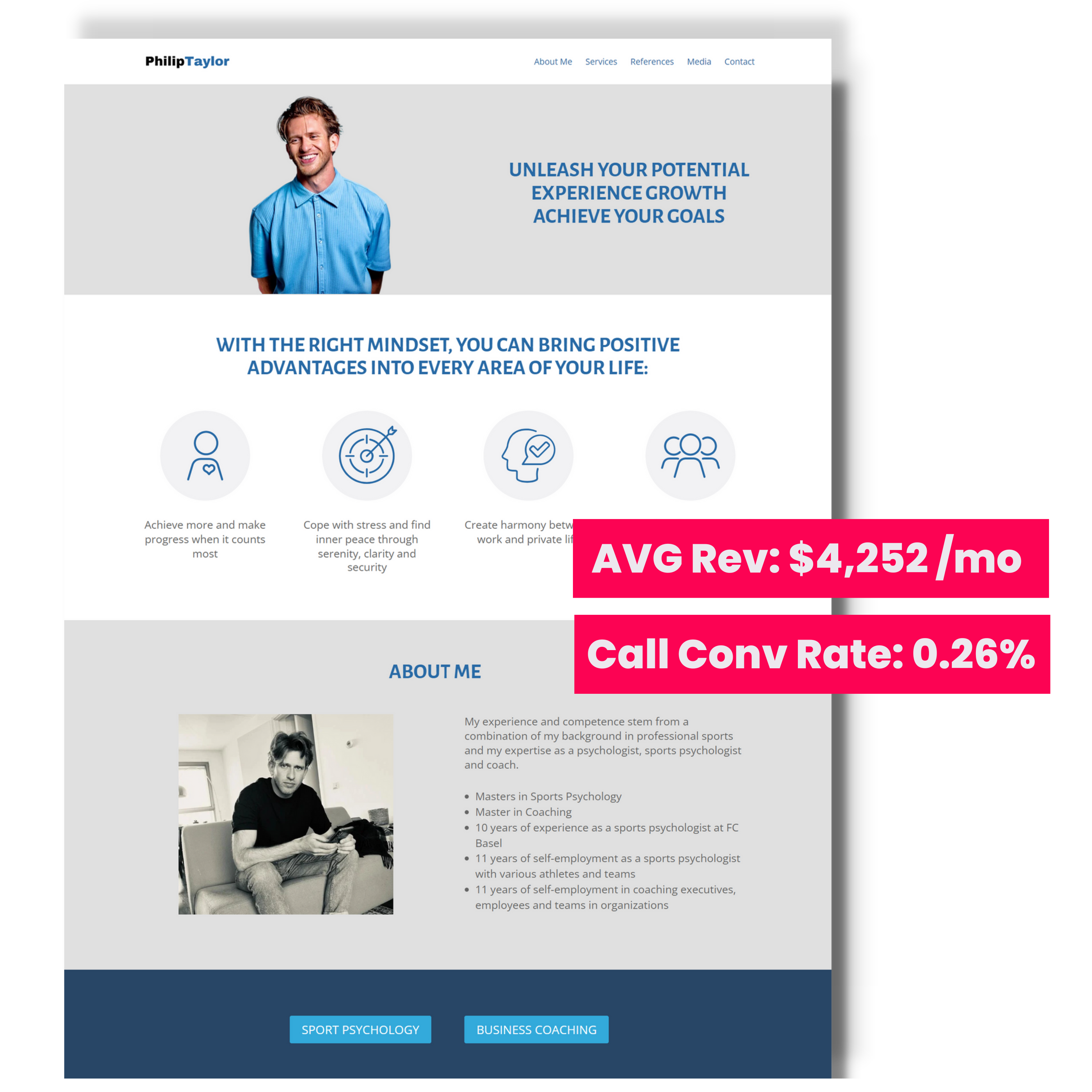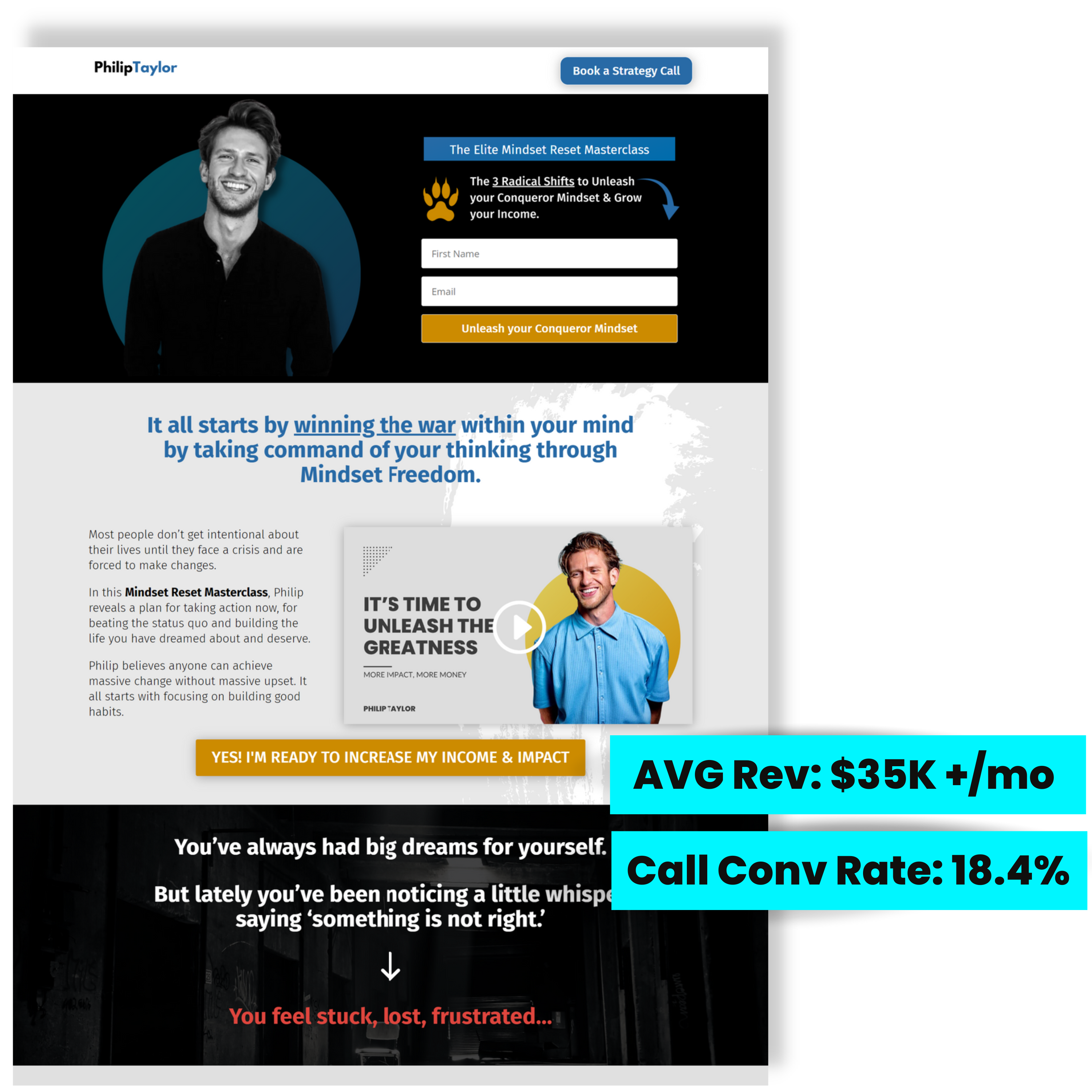 Strong Lead Magnet & Offers
Godlike conversion ratio!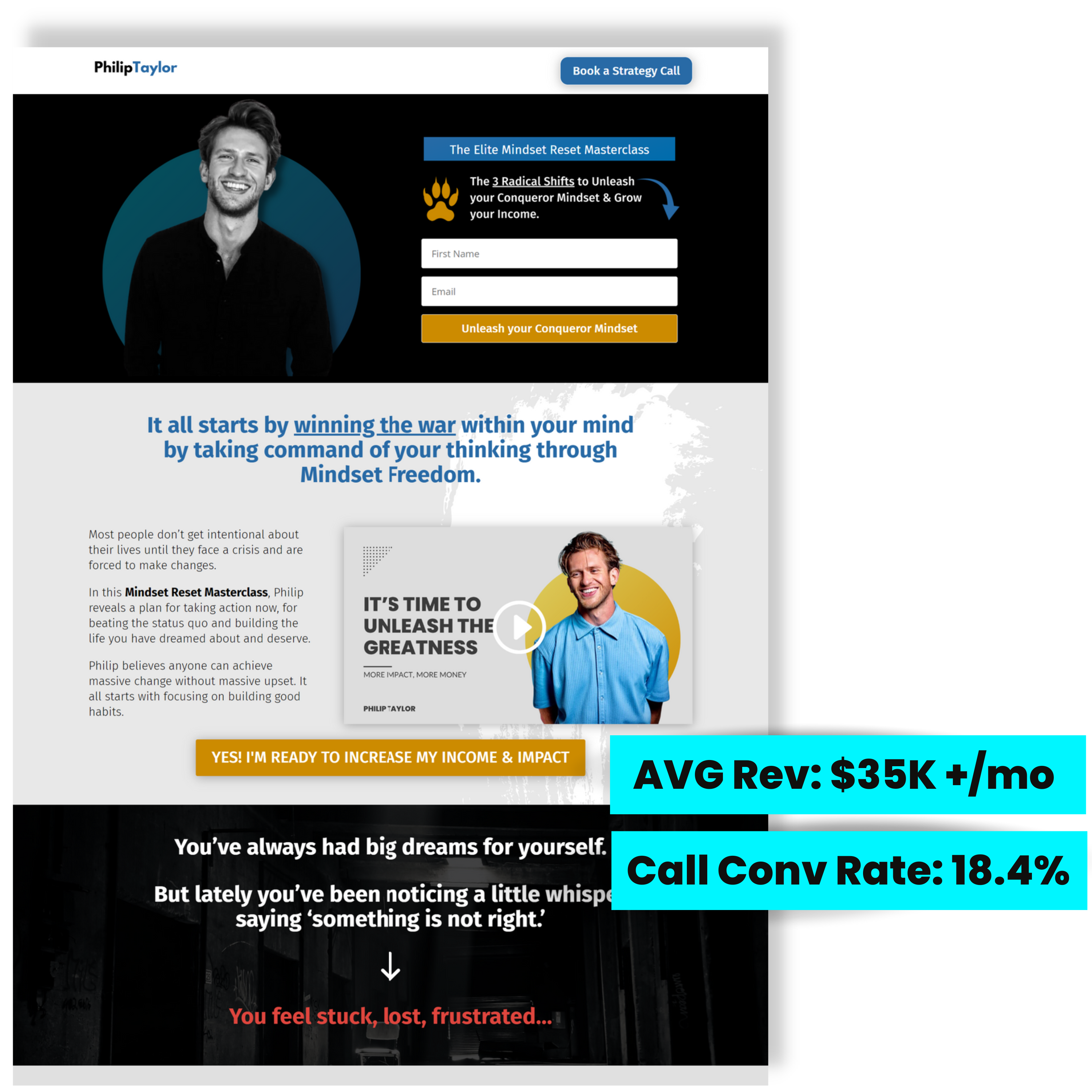 Create this asset just ONCE…

and it will do all the heavy lifting of moving your prospect from stranger to client.

30-Day Money Back Guarantee…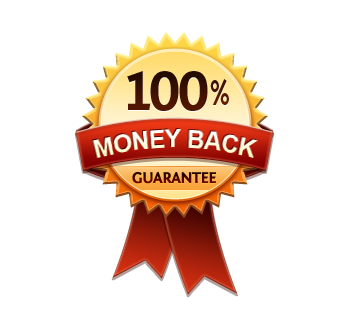 If you're skeptical about what this program can do for you, then let me help put your worries to rest.
If you do not see an increase in conversions by applying this system… you get all your money back! I shoulder all the risk for you. There's zero risk involved on your end.  
Frequently Asked Questions
Can I apply the revamp system all by myself?
Yes, you can definitely do it by yourself. The complete revamp system is laid out in the program. 
What are the prerequisites required to use this system?
You need to have a landing page or a funnel to get the best out of this course. It still works if you do not have any but we do not teach how to build websites here.
I'm not a coach, can this system help me sell my services?
This system will assist you in transforming any funnel which is selling digital services.
I've been coaching for a while. Will I still find value?
this is exactly for you. This will make your client onboarding process much more efficient which will let you invest more time in doing what you are best at. This site is not a part of the Facebook™ website or Facebook™ Inc. Additionally, This site is not endorsed by Facebook™ in any way. As stipulated by law, we can not and do not make any guarantees about your ability to get results or earn any money with my ideas, information, tools, or strategies.
Yep, designed on WordPress™
Copyright © 2022 Kreettanam